Mazda SERVICE IN San Juan Capistrano, CA
---
Servicing your car can sometimes feel like a chore, especially when you already have a busy schedule. Regular maintenance is essential to keep your car running efficiently for as long as possible, and it saves you money in the long run by preventing larger problems from developing. At Capistrano Mazda in Orange County, California, we strive to make it easier for you. Our highly skilled mechanics and car professionals are here to handle all your car service needs. Continue reading to learn about the services we offer, then use our online scheduling tool to get started.
Service Center Info
Mon - Fri

7:30 AM - 6:00 PM




Sat

8:00 AM - 5:00 PM




Sun

Closed
COME TO US FOR:
Lube, Oil, & Filter Change
Front End Alignment
Maintenance(wipers, Headlights, Etc)
Replace / Adjust Brakes
Service Package
Coolant Flush
Vehicle Checkup / Inspection
Transmission Flush
Electrical Service
And more!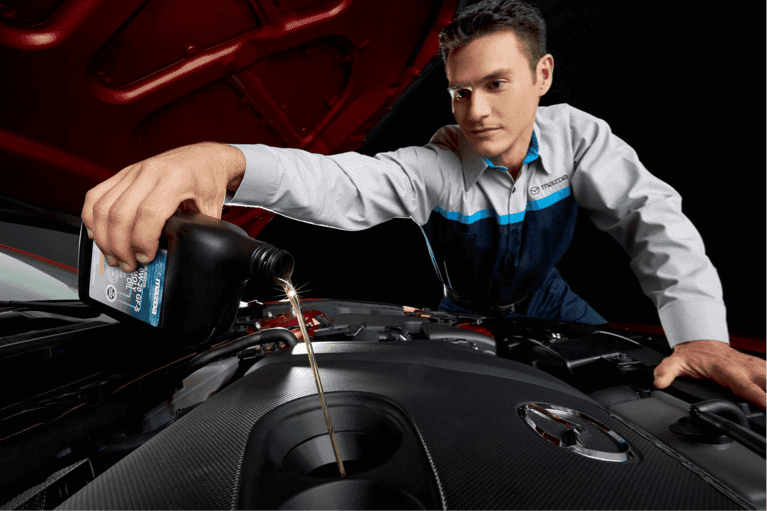 BATTERY SERVICE
Your car's battery is one of the most essential parts of your vehicle. It's not only necessary when starting your car, but it's also critical for preventing issues while your car is running. Luckily, replacing the battery is quick and inexpensive. You can always bring your vehicle in to have our team test the battery to ensure it's working at peak capacity, but you can also watch for a few tell-tale signs that'll let you know it's due for a change.
If you notice any of the following issues, you should schedule a battery service right away to see if it's time for a replacement:
The engine is slow to turn over when you start the vehicle.
The headlights or interior lights are dim.
You notice your car's electrical components are malfunctioning.
The engine doesn't want to start in cold weather.
There's a rotten egg smell coming from under the hood.
BRAKE SERVICE
Your vehicle's brakes serve the vital function of slowing or stopping your car. If the brakes aren't functioning properly, it affects your car's handling and can have serious consequences for you, your passengers, and the drivers around you. A good rule of thumb is to bring your vehicle in for brake service every 20,000 to 30,000 miles. But if your notice any of the following symptoms, you might want to have us inspect them right away to keep you safe on the roads of Orange County:
You hear squealing or grinding sounds when you press on the brakes.
You notice it takes longer than usual to come to a stop.
There are vibrations when you brake.
The brake pad indicator light is on.
Having our professional team service and replace your vehicle's brakes when necessary will ensure you have the best possible control of your vehicle when you sit behind the wheel.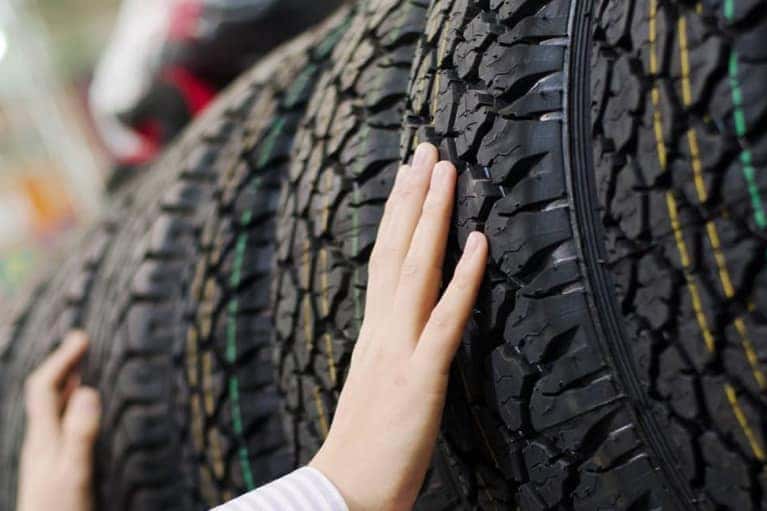 TIRE SERVICE
Tires are the foundation of your vehicle and the only point of contact between it and the road. Since they're so essential for every drive you take around Orange County, maintaining them is crucial to ensure your car continues running efficiently and safely. Over time, the tire tread will become worn, leading to issues such as loss of traction or compromised performance.
At Capistrano Mazda, our service team can help keep your vehicle's tires in top condition. You should regularly inspect your car's tires for signs of wear, such as cracking or low tread depth. If you see anything that concerns you, call us or go online to schedule a service as soon as possible. Our team can perform various tire services to keep you safe on the road.
TIRE ROTATIONS
If your vehicle's tires don't need replacing, rotating them is a relatively inexpensive way to ensure they maintain even tread wear, leading to better handling and longer tire life. Rotating them every 5,000 to 8,000 miles could significantly extend their overall life span. You might even notice improved gas mileage since tires with even treadwear require less energy output to roll than those with tread issues.
TIRE REPLACEMENT
Unfortunately, tires don't last forever. On average, you'll need to replace your car's tires every six to 10 years, so you'll most likely replace them several times while you own your vehicle. Our mechanic team can help you decide if it's time to swap out the old for the new and guide you in the right direction when choosing the best tires for your car. You'll probably notice the improved handling and better driving experience immediately after purchasing new tires, leaving you feeling like you're driving a new car.
OIL CHANGE SERVICE
Your car's engine oil is its lifeblood, so keeping it in good shape is one of the best ways to extend the life of your vehicle. Your vehicle and driving habits determine how often you need to change the oil. You used to have to change it every 3,000 miles, but because of efficiency improvements in newer vehicles, depending on the oil type you use, you might find you can go much longer between oil changes. Check the owner's manual for recommendations.
You might need to change the oil more frequently if you drive under any of the following conditions:
You mainly take short trips of five miles or less.
You drive 10 miles or less in frigid temperatures.
You regularly drive in extremely hot temperatures.
You frequently drive in stop-and-go traffic.
You drive at low speeds for long distances.
You drive many miles on dusty, sandy, salty, or muddy roads.
You use your vehicle to tow trailers for long distances.
Since Orange County has many traffic issues, you might fall into at least a couple of the above categories. Bringing your car in for an oil change sooner rather than later will improve your vehicle's efficiency, increase its gas mileage, and extend the life of its engine.
WHY CHOOSE Capistrano Mazda?
Our service team at Capistrano Mazda in Orange County, California, consists of experienced mechanics and car professionals who know what it takes to keep your car running in peak condition. We'll give you exceptional service at an affordable cost. If you're looking for a deal, be sure to check out our online coupons for our latest service specials. Your car deserves to be in safe hands, and at Capistrano Mazda, you can rest easy knowing that we'll treat your car like our own.